Cleansneaks have become part of karlskicks®
Welcome to Copenhagen sneaker Concept Store
In the spring of 2021 took over karlskicks® Cleansneaks ™ for the purpose of bringing the brand to new heights as well as offering supplementary services such as sneaker-The restoration and sale of limited editions and even more sneaker accessories.

Now the time has become mature and we have therefore completed the process and brought the 2 universes together to one universe of karlskicks.dk
If you have previously been a customer of Rezet, we now welcome you as a customer of karlskicks. Everyone can submit sneakers to Rens directly in our physical store, where you can also get good advice and guidance along the way. Here we can also together expect the result of the result of a cleaning or whether there is an actual restoration.
If you don't get past our store, please feel free to send your sneakers with the mail. You pay for transmission, we pay for the return. Therefore, remember to write an e-mail for info@karlskicks.com and inform us that there is sneakers On the way, in the email you also have to write to what address we should return them.
Find the products you know here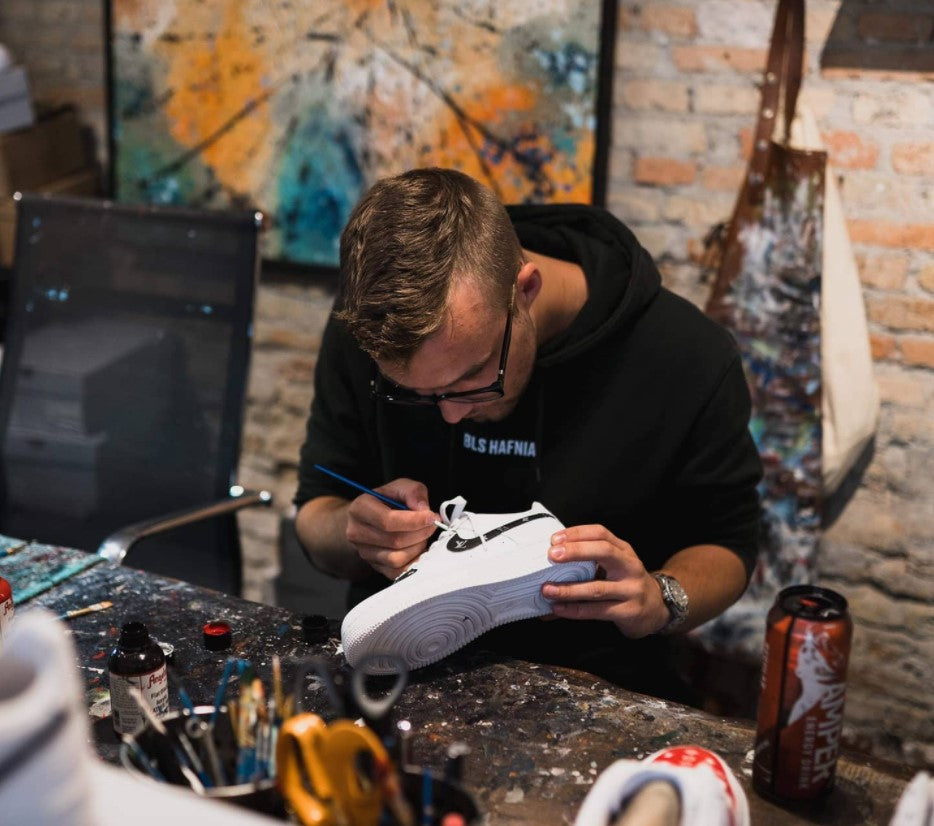 KarlsKicks?
KarlsKicks® is a Danish sneaker brand established in a suburb of Copenhagen in 2015 by Karl Faurholt.
When he published the first result on social media, he was met with so much positive energy and response that he decided to start his own business. The goal was to transform good old worn-out sneakers into new delicious and personalized sneakers.
Our universe
In addition to shoes, we also sell custom sneakerswhich are completely unique. In addition, in our store in Copenhagen you will find the most popular sneakers from Nike and Adidas, among others. We therefore also guarantee that you will find some sneakersthat fall into your taste.
If you are a creative soul, we also offer you the possibility to customize your own sneakers.