Skorens.dk has become part of KarlsKicks®
Welcome to our sneaker universe
Back in 2021, KarlsKicks bought Skorens.dk.
The intention was to lift the company to new heights - this succeeded and now the time has come for the 2 webshops to merge so that we can give you the complete experience.
Skorens.dk's DNA will still live, just under a new domain and therefore you will still be able to find cleaning products for lacquer, leather and suede shoes and of course also for sneakers.
Find the products you know here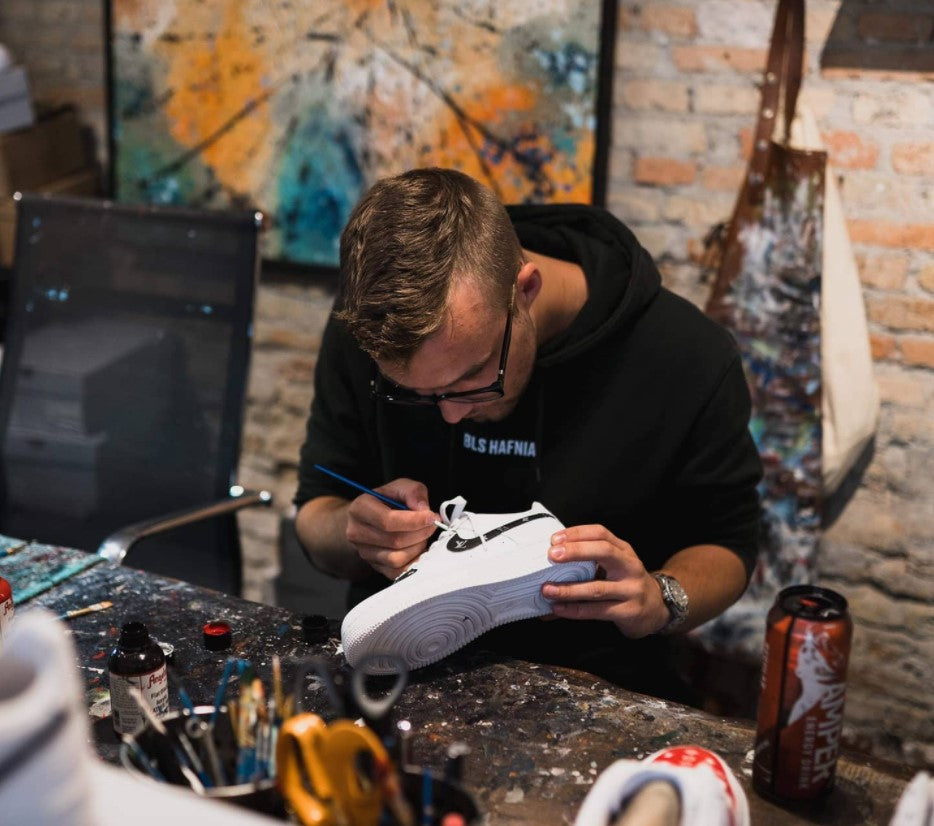 Who are KarlsKicks®?
KarlsKicks® is a Danish Sneaker brand established in a suburb of Copenhagen in 2015 by Karl Faurholt.
When he published the first result on social media, he was met with so much positive energy and response that he decided to start his own business. The goal was to transform good old worn-out sneakers into new delicious and personalized sneakers.
Our universe
In addition to shoes, we also sell custom sneakerswhich are completely unique. In addition, in our store in Copenhagen you will find the most popular sneakers from Nike and Adidas, among others.
We therefore also guarantee that you will find some sneakersthat suit your taste. If you are a creative soul, we also offer you the possibility to customize your own sneakers.
Custom sneakers? See our selection here